Varna South Bay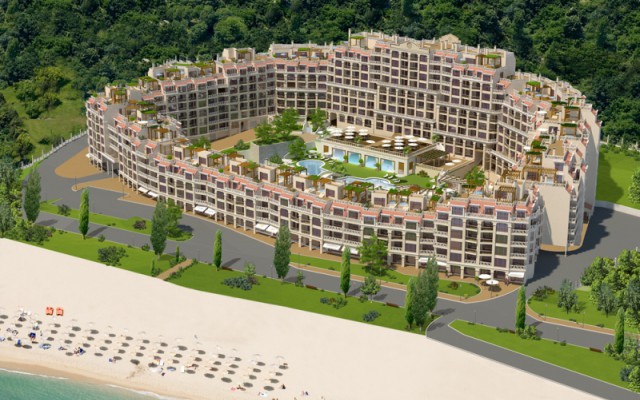 Reference number: VARNASOUTHBAY
Price: On request
Quadrature: 61.06m2 - 283.11m2
Location:

Varna

,

Bulgaria
Property: Complex
Varna South Bay complex is built at the beach among the vast greenery of the park "Asparuhovo". It is located along one of the biggest Bulgarian coast beaches - more than 1 km. shoreline and over 66 000 sq.m. fine, golden sand. The place is famous for its unique ecological area known for over 150 years because of the healing air power and the mineral water springing only 50 m. from the beach.
The project is an elegant combination of resort comfort and retreat just 5 km. from the center of the largest coastal city in Bulgaria and 20 minutes from Varna International Airport.
In Scandinavia, Varna South Bay is already known as "Resort in the city." The definition may sounds strange, but it fully describes the spirit of the complex. The location within the city frame, in conjunction with the atmosphere of privacy and a huge relaxation and entertainment base, gives him the right to hold that name.
This location ensures a beautiful sea panorama and a magnificent view to the central part of Varna. The place reveals its magnetismat night with the city shining with million lights in addition to the tender surrounding sounds of waves and birds.
All conditions support Varna South Bay statute to be among the top destinations of year round. Within the limits of the complex there is a unique Spa area, currently under construction, which infrastructure spreads on territory of over 1 000 sq.m. Similar space is also reserved for a conference hall and meeting rooms. The developing team has been even more generous about sports and recreational areas, bars and restaurants, allocating for such kind of activities a cumulative space of more than 5 000 sq.m.
A lot of tour agencies already accept early reservations for the organized events during the course of 2013.