Villa Lotos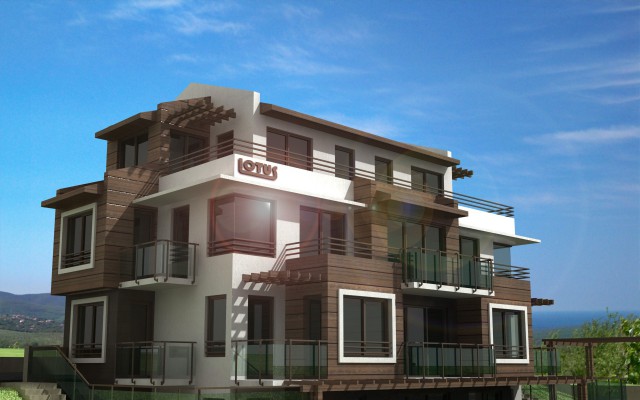 Reference number: VillaLotos
Price:

25 188

€
Quadrature: 42.10m2 - 62.94m2
Location:

Sozopol

,

Bulgaria
Property: Complex
Sozopol is located in 34 km from Burgas. Today it is a beautiful place and a popular resort with sandy beaches and ancient wooden houses from the 19th century , some of which are monuments. South of town is Ropotamo with its nature reserve.
Although in July and August in Sozopol has a lot of tourists , it remains a favorite of artists and pisateli.V early September launch Bulgarian Arts Festival - "Apollo ." With its concerts, theater performances , exhibitions and other cultural events, he became one of the best cultural centers in Bulgaria .

Villa Lotus is cozy, with architectural design, located 100 meters from the beach in Paradise Island , in the picturesque area Budzhaka - Sozopol.
The building will be built with modern materials of high quality. Slab granite , Italian plaster and dark glasses will add , modern and unique style of the complex. There is a playground and parking space. Villa Lotus has 8 single apartments and 3 studios , all with sea views and beautiful bay .

Published date: june 2015.