Complex Splendid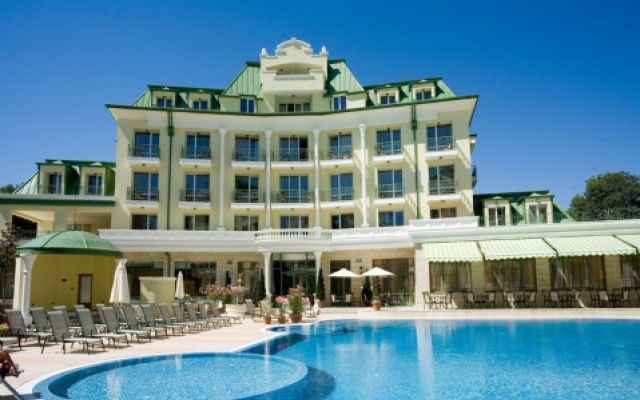 Reference number: Splendid
Price:

160 400

€ -

344 100

€
Quadrature: 72.91m2 - 163.85m2
Location:

Saint Constantine & Helena

,

Bulgaria
Property: Complex
Splendid St. Constantine Complex is composed of four residential buildings and a hotel. The complex is located in one of Bulgaria's best resorts St. Constantine and Helena standing at 10 km north to the city of Varna. The complex has been devised and designed to combine the romantic spirit of the resort, beautiful nature and the functionality of a modern building.
This is a Г-shaped building of five aboveground and one underground level. The ground floor hosts offices, beauty saloon and hair stylist studio. This level also hosts 67apartments ranging in area from 70 to 190 square meters. Each home has its living-room area; one-, two- or three bedrooms, kitchen and sanitary unit. The terraces look over the romantic park of the resort. The apartments are finished at a high degree of luxury and will be furnished with all security- and fire safety systems. The entrance and interior doors are MDF and the bathroom flooring and tiling are supplied by Italian- and Spanish producers. The room walls are finished with silk wallpaper of upper solid cornice and wide border and three-layer parquet. The windows are of PVC frames and green tinted glazing.
The residents of the complex are fully avail of the diverse services offered by the hotel: spa center, open-air and indoor pool, fitness center, restaurant of open-air terrace. The hotel part offers 51 rooms and 5 suites and a conference room of 120 seats.
Splendid St. Constantine complex is closed type for subscribed building service, including limited access, security and maintenance.