Complex Saint Elena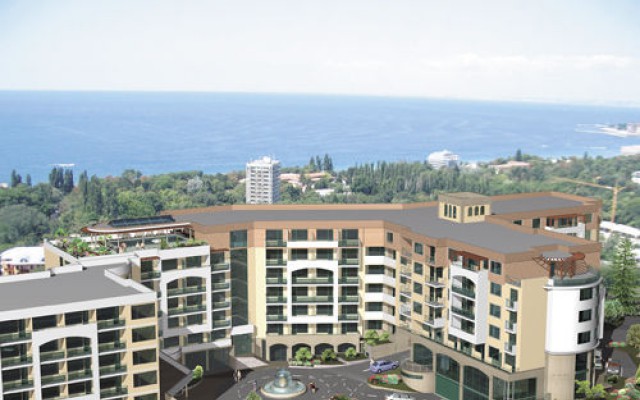 Reference number: SvetaElena
Price:

17 370

€ -

915 138

€
Quadrature: 19.30m2 - 653.67m2
Location:

Saint Constantine & Helena

,

Bulgaria
Property: Complex
Hotel Complex "Saint Elena" is located at the picturesque resort Saint Constantine & Helena, Varna - Bulgaria. The complex provides to their guests sophisticated facilities combined with peaceful environment and cozy ambience. The guests could escape for a while and enjoy an unforgettable holiday with us.
Hotel Complex "Saint Elena" sales a variety of apartments with breathtaking sea or park view. The apartments compromise itself a different size and include corridor, living room with kitchen corner, 1 or 2 bedrooms and 1 or 2 bathrooms. It depends of the floor the apartment include a spacious balcony. The accommodation is furnished with glazed earthenware, terracotta at the vestibule and the bathroom, bath tube and WC. The living room and the bedroom are equipped with 5 cameras PVC. The wall's color is chosen to be in harmony with the surrounding area and to be easy combined with the furniture.
We would like to avoid the apartment's unification for this reason we leave the furniture choice to be yours. At the same time we will be glad to help you and to provide you special offer for furnishing or for rent out.
Hotel Complex "Saint Elena" has at each room a central intercom and phone system, cable TV, internet connection, hot water and individual air conditioner. The electrometer and the water meters are placed out of the apartment, at the main corridor. On this way you can easy plan your future expenses and avoid the future entering at your property. The complex has 24 hours security service.