Complex Centaur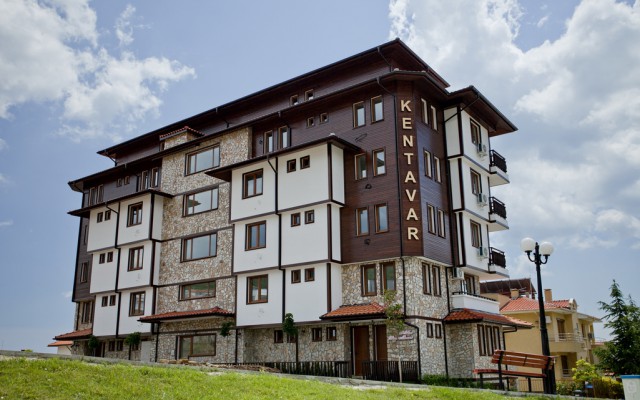 Reference number: ComplexCentaur
Price:

25 704

€ -

77 740

€
Quadrature: 32.13m2 - 77.74m2
Location:

Sveti Vlas

,

Bulgaria
Property: Complex
One of the last investment projects of "Dinevi Group" is called "Centaur". The luxury complex is located 150 meters from the beach of Saint Vlas Bulgaria. It has a magnificent view towards Nessebar Bay. The total number of the apartments in the luxury property is 33. The complex, situated second line to the sea of Saint Vlas Bulgaria, has 15 one-room apartments ranging from 30 to 43 sq. m., 6 two-room -ranging from 52 to 55 sq. m. and 10 tree-room ranging from 77 to 111 sq. m.
The luxury properties in "Centaur" complex have prices from 980 euro sq.m. and will be completed in 2012. The living rooms of the apartments face the sea. All of the luxury properties are also fully equipped and furnished. Purchasing an apartment in one of the most luxury and beautiful sea resorts of Bulgaria is also one good investment.
The luxury complex of "Dinevi Group" ,situated 150 meters from the sea- "Centaur" is surrounded by natural greenery with some exotic trees envisaged to enrich the local flora and give the village a more exotic look. The network of pedestrian alleys providing access to each building is designed in a free landscape pattern. In certain places are constructed wheelchair and pram ramps. Security and maintenance of the complex is enhanced by a professional year-round service. Purchasing a luxury property in "Centaur" complex in Saint Vlas Bulgaria gives the opportunity of yacht tourism. It's located in proximity to the marina "Marina Dinevi". Saint Vlas combines the romance of the sea with the fresh air and the atmosphere of the mountain.
About the complex and the apartments:

• Restaurant 100 m
• Shop 50 m
• Temple St. Vlasiy 1 km
• Amphitheater 1 km
• Spa center 1 km
• Parking
• Internet, satellite TV and telephone
• Air
• Bus stop 30 m
• Disco / Nightclub 800 m
• Casino 50 m
• Airport 35 km