Club Villa Park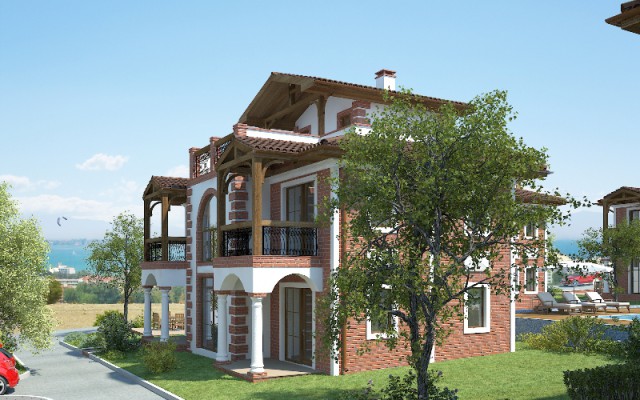 Reference number: ClubVillaPark
Price:

158 079

€ -

171 767

€
Quadrature: 259.60m2 - 422.22m2
Location:

Kosharitsa

,

Bulgaria
Property: House, Villa
Club "Villa Park" is located in a picturesque and ecologically clean area - Kosharitza the eastern slopes of 2 km from the beach. The complex features an abundance of greenery, stunning views and a sense of peace and tranquility. Each villa offers a wonderful panoramic view of the beautiful resorts of Sunny Beach, Nessebar and St. Vlas and majestic mountains , surrounded by thick forests.
Nearby are the reserve of " Kalina" . Kosharitsa is included expectancy in the European environmental program " Natura 2000 ", which includes protected areas in Europe. Local environmental standards setting clear boundaries for new constructions shall be made to protect the environment. The infrastructure of the village is well developed : asphalt roads , a central sewerage and water supply, telephone, internet and cable TV. The beaches of Sunny Beach and St. Vlas is 10 minutes away and the nearest airport of Burgas is 30 km away .
Complex -Club "Villa Park" - this is the place for those who appreciate quality , beauty and ecology. Fully fenced and guarded, the complex consists of nine three-storey villas and pool.

• 5 villas of 218 square meters
• 4 villas of 255 square meters
All villas are designed for living. The area of ​​the villa is between 260 and 422 square meters Each is equipped with a barbecue, lawn , and one or two parking spaces . Complex «Villa Park» is ideal for those who prefer a quiet and relaxing stay in the lap of nature.